The Reunion

larger image
The Reunion(Orca 2002) — In a small multicultural town on Vancouver Island during WW II, a Sikh girl and her Japanese friend have a fight, and before they can make up, all the Japanese-Canadians are taken away. Years later, two modern girls hope it's not too late to repair the old friendship and their own as well. For ages 8-11.

Order it from Orca Books or Amazon.com or Amazon.ca (also available as an e-book).
Review
Tamara Hansen, teacher-librarian
I couldn't put [the book] down until it was finished. Not only did I enjoy the story, but I was fascinated with the local history.
Awards and Recognitions
The Reunion was nominated for a 2004 Chocolate Lily Award (see Chocolate Lily Awards website).
The photograph below and interviews with kids (now grown-up) who lived in the real-life town of Paldi helped inspire Jacqueline to write The Reunion.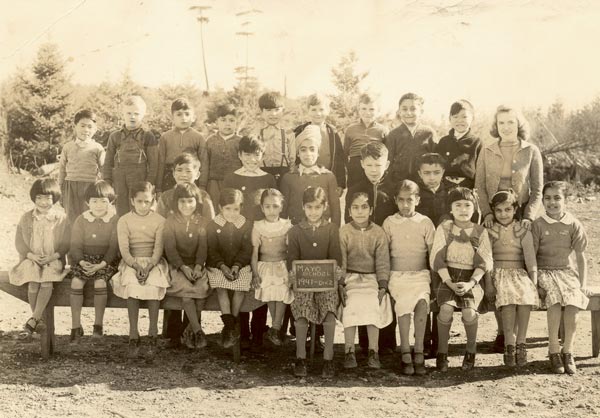 Paldi School, 1941