Dog House Blues

larger image
Dog House Blues (Orca 2005) — Erika is the target of the class snob and bully, who taunts her for smelling like her three dogs. When worry over making a new friend causes Erika to neglect her dogs, disaster almost strikes. For ages 8-12.

Order it from Amazon

[note: print copies may no longer be available through online stores, but can be ordered directly from the author at contact@jacquelinepearce.ca]

Dog House Blues is also part of Scholastic Canada's Social Responsibility Book Club – Bully-Free Zone collection. See education.scholastic.ca.
Reviews
This is a story full of hope, friendship and humour, with believable characters both animal and human.
- Canadian Children's Book News
This novel will appeal to all dog lovers. . . [and] would be an excellent addition to school, classroom and public libraries.
- Resource Links
A recommended read for any girl who is dealing with bullying.
- Canadian Materials
I thought [the] book was funny, emotional, and realistic, and I can't wait for the next animal book.
- Erin, age 12
Awards and Recognitions
2008: Nominated for the 2008 Langley Book of the Year; see mail.sd35.bc.ca/~jgraber/Langley Book of the Year.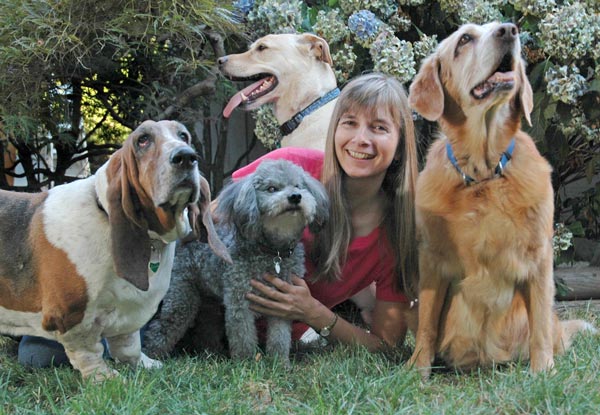 Jacqueline, with dogs who inspired the book