Discovering Emily

larger image
Discovering Emily (Orca 2004) — Growing up in 19th century Victoria, eight-year-old Emily Carr is constantly getting into trouble and can't seem to do anything right – until she discovers a love of art. This is the first of two novels based on the life of Canadian artist Emily Carr. For ages 8-11.

Order it fromAmazon.com

e-book available from Amazon Kindle store

[note: print copies are no longer available. Please contact Orca if you'd like to encourage another printing of the book: orca@orcabook.com]
Reviews
Rich with descriptions of Vancouver Island's history and environment, and the personalities of the characters are so real.
– Jean-Pierre Antonio, Suzuka International University, Japan
The book inspired me to look for that spark in the kids I deal with every day.
– Annette Fung, teacher
Awards and Recognitions
2005:  Canadian Children's Book Centre (CCBC) Our Choice selection
Click here for a blog post about Jacqueline's visit to Emily Carr's old neighbourhood.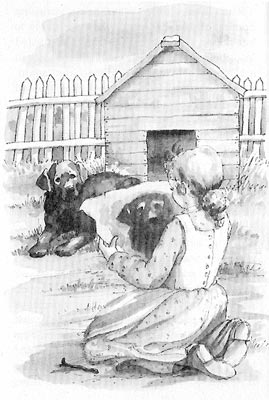 Emily Carr
illustration from Discovering Emily